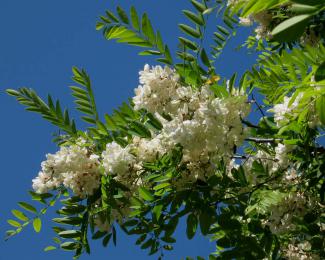 Classified as invasive in
Robinia pseudoacacia is a medium-sized tree (up to 20 m height) native to south-eastern USA. It has been introduced into Europe a long time ago (at the beginning of the 17th century), because of its high economic value (e.g. wood production wood, suitability for amelioration. The species is also regularly planted along roads. However, the species is considered invasive, threatening especially dry and semi-dry grasslands. In Austria, it occurs frequently along roadsides in particular in the eastern part.
Sources
Vítková M., Müllerová J., Sádlo J., Pergl J., Pyšek P. (2017): Black locust (Robinia pseudoacacia) beloved and despised: A story of an invasive tree in Central Europe. Forest Ecology and Management 384, 287–302.